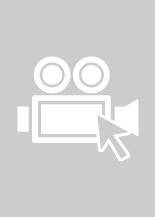 An Introduction to Formal Logic
Season 1
Downloadable Video - 2016

Flawed, misleading, and false arguments are everywhere. From advertisers trying to separate you from your money, to politicians trying to sway your vote, to friends who want you to agree with them, your belief structure is constantly under attack. Logic is intellectual self-defense against such assaults on reason and also a method of quality control for checking the validity of your own views. But beyond these very practical benefits, informal logic-the kind we apply in daily life-is the gateway to an elegant and fascinating branch of philosophy known as formal logic, which is philosophy's equivalent to calculus. Formal logic is a breathtakingly versatile tool. Much like a Swiss army knife for the incisive mind, it is a powerful mode of inquiry that can lead to surprising and worldview-shifting conclusions. Award-winning Professor of Philosophy Steven Gimbel of Gettysburg College guides you with wit and charm through the full scope of this immensely rewarding subject in An Introduction to Formal Logic, 24 engaging half-hour lectures that teach you logic from the ground up-from the fallacies of everyday thinking to cutting edge ideas on the frontiers of the discipline. Professor Gimbel's research explores the nature of scientific reasoning and the ways in which science and culture interact, which positions him perfectly to make advanced abstract concepts clear and concrete. Packed with real-world examples and thought-provoking exercises, this course is suitable for everyone from beginners to veteran logicians. Plentiful on-screen graphics, together with abundant explanations of symbols and proofs, make the concepts crystal clear. For the Logician in All of Us You will find that the same rational skills that help you spot the weaknesses in a sales pitch or your child's excuse for skipping homework will also put you on the road to some of the most profound discoveries of our times, such as Kurt Gḏel's incompleteness theorems, which shook the foundations of philosophy and mathematics in the 20th century and can only be compared to revolutions in thought such as quantum mechanics. But Gḏel didn't need a lab to make his discovery-only logic. A course with a surprising breadth and depth of applications, An Introduction to Formal Logic will appeal to: - critical thinkers who aspire to make better decisions, whether as doctors, lawyers, investors, managers, or others faced with the task of weighing conflicting options - lovers of intellectual history, who wish to trace one of the most influential and underappreciated currents of thought from antiquity to the present day - students of philosophy, for whom logic is the gold standard for evaluating philosophical arguments and a required course for mastery of the discipline - students of mathematics, who want to understand the foundations of their field and glimpse the machinery that drives every mathematical equation ever written - anyone curious about how computers work, for programs know nothing about words, sentences, or even numbers-they only comprehend logic - those fascinated with language, the brain, and other topics in cognitive science, since logic models grammar, meaning, and thought better than any other tool Logic Is Your Ally Professor Gimbel begins by noting that humans are wired to accept false beliefs. For example, we have a strong compulsion to change our view to match the opinion of a group, particularly if we are the lone holdout-even if we feel certain that we are right. From these and other cases of cognitive bias where our instincts work against sound reasoning, you begin to see how logic is a marvelous corrective that protects us from ourselves. With this intriguing start, An Introduction to Formal Logic unfolds as follows: - Logical concepts: You are introduced to deductive and inductive arguments and the criteria used to assess them-validity...
Searching for more content…
Contents:
Episode 14 Logical Proofs with Equivalences
Episode 16 First-Order Predicate Logic
Episode 1 Why Study Logic?
Episode 9 Introduction to Formal Logic
Episode 15 Conditional and Indirect Proofs
Episode 22 Proof and Paradox
Episode 23 Modal Logic
Episode 7 Inductive Reasoning
Episode 17 Validity in First-Order Predicate Logic
Episode 12 Truth Tables and Validity
Episode 19 Relational Logic
Episode 20 Introducing Logical Identity
Episode 2 Introduction to Logical Concepts
Episode 3 Informal Logic and Fallacies
Episode 4 Fallacies of Faulty Authority
Episode 6 Fallacies of Irrelevance
Episode 13 Natural Deduction
Episode 5 Fallacies of Cause and Effect
Episode 24 Three-Valued and Fuzzy Logic
Episode 10 Truth-Functional Logic
Episode 11 Truth Tables
Episode 18 Demonstrating Invalidity
Episode 8 Induction in Polls and Science
Episode 21 Logic and Mathematics
Publisher:
[United States]: The Great Courses , 2016
Characteristics:
1 online resource (24 video files (approximately 720 min.)) : sd., col digital video file
---
Opinion
From the critics
---
Community Activity
Notices
Add Notices
There are no notices for this title yet.
Quotes
Add a Quote
There are no quotes for this title yet.